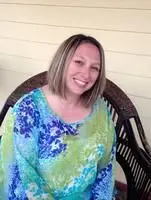 While I see clients of all ages and presenting concerns, my primary specialties are in child/adolescent psychology and health psychology. I work from the perspective of resiliency, helping my clients to apply their strengths to their current coping strategies. I often see clients with issues related to illness, grief, trauma, anxiety, depression, and coping with family/life transitions.

I have been serving the northwest suburbs for 15 years and opened my private practice as a Licensed Clinical Psychologist in 2005. Prior to that, I was the Child and Family Program Coordinator at Wellness Place, a Cancer Resource Center, where I supported children and families coping with cancer. I have also worked and trained in a variety of other professional settings, including hospitals, community mental health centers, and therapeutic day schools. From these settings, I have brought a wealth of experience into my outpatient work.

On a personal note, I am happily married with three children and two dogs. I often spend my free time with family and friends, reading, and cooking. My greatest personal asset in therapy is my sense of humor, as I am able to share light moments with clients and we enjoy our time together. I believe that having a good fit with your therapist is one of the the most healing factors in the success of our work.